Minimal prep dental veneers, also known as "Lumineers" for smile makeovers.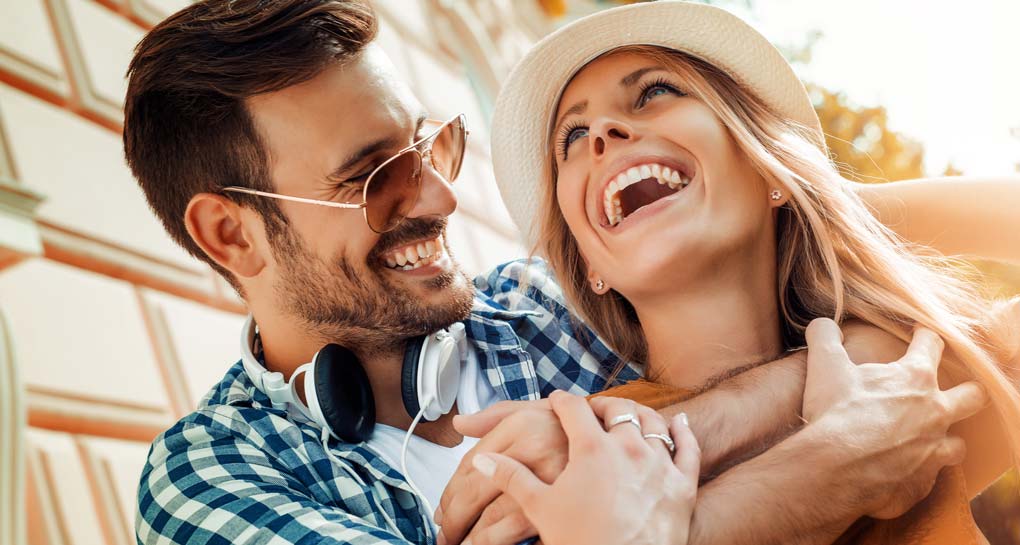 We provide patients with the option of both porcelain veneers and Lumineers in Philadelphia at our cosmetic dental office. Lumineers allow for a more conservative approach to dental veneers because they require little no removal of your existing tooth. Dr. Eidelson will consult with you on which smile makeover treatment is best for you.
Minimal to No-Prep Veneers
Lumineers are currently the #1 patient requested veneer. They are comprised of a patented ceramic material known as Cerinate. Cerinate does an incredible job of replicating your tooth's natural luminosity and translucency. Lumineers are ultra-thin, comparable to a contact lens. Being so thin allows your cosmetic dentist to remove little to no tooth enamel - hence the name minimal to no-prep veneers.
When are Traditional Veneers Recommended?
Dr. Eidelson will make a recommendation of traditional dental veneers vs. Lumineers on a case by case basis. An issue that may require traditional veneers is when there is severe discoloration. Since Lumineers are ultra-thin, they don't cover up deep staining as well as conventional veneers can. Suppose a patient wants veneers, and they have significant staining. In that case, Dr. Eidelson may layout a treatment plan that has the patient moving forward with traditional veneers or one that has them professionally whiten their teeth first and then place Lumineers.
Since minimal to no tooth enamel is removed, only so much smile correction can take place. In general, dental veneers can only do so much when it comes to crooked teeth, but Lumineers will be even more limited.
Lumineer Frequently Asked Questions:
Lumineers and traditional porcelain veneers are very comparable in cost. The average veneer cost is between $800 - $2000 per tooth. Many factors go into pricing out your treatment plan such as difficulty of case, location of veneers and amount. Schedule a consultation with our dental office for a full treatment plan.
Most dental insurances don't cover the cost of elective procedures. However, there are exceptions sometimes, so it is best to have us check with your insurance. We also provide third party financing and in-house payment plans. Ask our dental team to go over your financing and payment options after your consultation.
No. Only a certified Lumineers Dentist may place your Lumineers. Dr. Eidelson is certified and has been performing smile makeovers with Lumineers in Philadelphia for 20+ years.
With proper care and maintenance, Lumineers can last over 20 years!
Dr. Richard Eidelson
DenMat is now recommending Dr. Eidelson as their Lumineers dentist for Philadelphia.
Highly Rated Dentist
Dr. Eidelson was rated Philadelphia's #1 Top-Rated Cosmetic Dentist
by the Philadelphia Yellow Pages Top Ranked Businesses.
Most PPO Insurance Accepted
Plenty of new patient specials available and most PPO insurance plans accepted. Call now with questions or book an appointment!